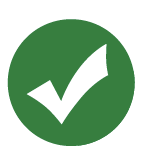 Studies have shown that APNs working independently end up increasing costs to the health care system and patients due to inappropriate prescribing, unnecessary referrals to specialists, and avoidable orders for diagnostic imaging studies. This is because APN training doesn't have the depth to allow for differential diagnosis without this extra help. APNs do not know, what they do not know.
The Hattiesberg Clinic study looked at 10 years of practice data of patients seen by physician-led teams and independent practice APNs and concluded that APNs did not meet the goal of providing patients with an equivalent value-based experience as physicians, resulting in worse medical outcomes , significantly higher costs, over-testing, and even lower patient satisfaction.
The Stanford University study at the Veterans Health Affairs looked at professional productivity using 3-years of data. The paper found, compared to physicians, APNs significantly increase resource utilization but achieve worse patient outcomes with a net increase in medical costs. Evidence points to lower human capital and skill level as compares to physicians.